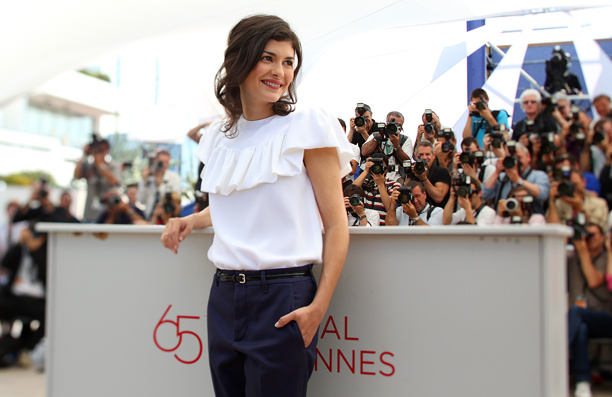 IL GRANDE GATSBY APRIRA LE DANZE DI QUESTA NUOVA E RICCA EDIZIONE DEL FESTIVAL DI CANNES
Tutti gli appassionati, i cinefili, critici, produttori, attori, registi e chi più ne ha più ne metta si stanno dirigendo verso Cannes perché la 66a edizione sta per iniziare…
Oggi, 15 maggio, il Festival apre le sue porte al pubblico, presentando in anteprima e fuori concorso, Il Grande Gatsby, del regista Baz Luhrmann, per la presentazione del quale saranno attesi sul tappeto rosso i protagonisti hollywoodiani Leonardo DiCaprio, Tobey Maguire e Carey Mulligan. Il film è uno dei più attesi del 2013 e nonostante le critiche negative arrivate da oltreoceano, attirerà una folla immensa di curiosi.
Il Grande Gatsby, per fortuna, è solo l'inizio, perché i film della Selezione Ufficiale di quest'anno, in gara per la Palma d'Oro, saranno infatti tanti e di altissimo livello. Nominandovi solo Alexander Payne, Roman Polanski, Steven Soderbergh, Nicolas Winding Refn, i fratelli Coen e Paolo Sorrentino, potreste farvi già un'idea.
Ecco qui l'elenco completo:
Heli di Amat Escalante, The Immigrant di James Gray, Grisgris di Mahamat-Saleh Haroun, Tian Zhu Ding di Jia Zhangke, Soshite Chichi Ni Naru di Kore-Eda Hirokazu, La vie d'Adele di Abdellatif Kechiche, Wara no tate di Takashi Miike, Jeune Et Jolie diFrançois Ozon, Nebraska di Alexander Payne, La Venus a la fourrure di Roman Polanski, Behind the Candelabra di Steven Soderbergh, Borgman di Alex Van Warmerdam, Only God Forgives di Nicolas Winding Refn, Un chateau en Italie diValeria Bruni-Tedeschi, Inside Llewyn Davis di Ethan Coen e Joel Coen, Michael Kohlhaas di Arnaud Despallieres, Jimmy P. di Arnaud Desplechin e l'italiano La grande bellezza di Paolo Sorrentino.
Fuori concorso il pubblico d Cannes avrà il piacere di vedere, oltre a Il Grande Gatsby, anche All is lost di J.C Chandor Blood ties dell'affascinante Guillaume Canet, per il quale è atteso Robert Redford.
La sezione "Un Certain Regard" sarà aperta dal nuovo film non in concorso, di Sofia Coppola con Emma Watson The Bling Ring e vedrà la partecipazione delle pellicoleOmar di Hany Abu-Assad, Death march di Adolfo Alix Jr., Fruitvale Station di Ryan Coogler, Les Salauds di Claire Denis, Norte, Hangganan Ng Kasaysayan di Lav Diaz, As I lay dying di James Franco, L'Inconnu du lac di Alain Guiraudie, Bends di Flora Lau,L'Image manquante di Rithy Panh, La jaula de oro di Diego Quemada-Diez,Anonymous di Mohammad Rasoulof, Sarah préfére la course di Chloé Robichaud,Grand Central di Rebecca Zlotowski e l'italiano Miele di Valeria Golino.
Nella "Sezione mezzanotte" ci saranno Monsoon Shootout di Amit Kumar e Blind Detective di Johnnie To.
Le "Proiezioni Speciali" saranno, Muhammad Ali's greatest fight di Stephen Frears, Stop the pounding heart di Roberto Minervini, Week end of a champion di Roman Polanski,Seduced and abandoned di James Toback, Otdat Konci di Taisia Igumentseva eBombay Talkies di Anurag Kashyap.
Una kermesse, quella di Cannes, che si conferma ricca di cinema non solo mainstream ma anche di un altissimo livello autoriale.
Oggi si parte, intanto curiosate tra alcune foto preparatorie di questa edizione e l'arrivo sulla croisette della madrina di questa 66a edizione, Audrey Tautou.