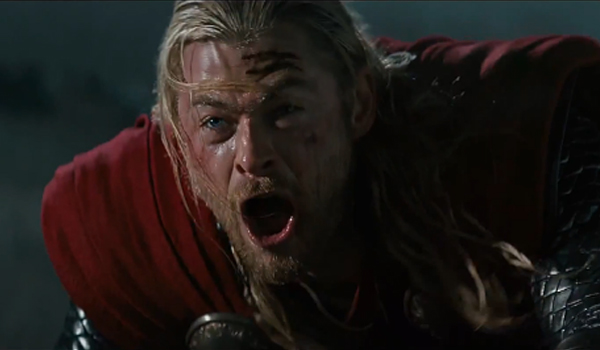 IN THOR – THE DARK WORLD MARVEL's SUPER-HERO COMPLETES HIS GROWTH: LET'S FIND OUT HOW THE GOD OF THUNDER CHANGED
The growth of a person passes through various stages, that define the personality, the character and the intellectual features connected to the experiences, that someone could live or not during his own existence. Victories, defeats, disillusions, happiness and pains are all part of the secretive and intimate background of heart, weaving a net that links every moment lived to a future that fully reflects our being and our will. J. W. Von Goethe wrote: "Life belongs to the living and he, who lives, must be prepared for changes", but this becomes complicated when we talk of a god, and especially a god who plays as a super-hero.
Of course we are talking of Thor, "the thunder", son of Odin symbolic figure of the Norse mythology that inspired Marvel and Stan Lee to create one of the most peculiar character in the world of comics. The character first appeared in Journey into Mystery in 1962, while on big screen he was first mentioned in 2010 when, in the ending sequence of Iron Man2, after the credits, popped out Myolnir the memorable and essential hammer of Thor. Despite this brief but important quote, he arrived officially in movie theatres in 2012 with the film Thor and then in 2012 in The Avengers where he is in company of his super-hero friends. Now the just released Thor: The Dark World is his third and last appearance.
Antonella Salvia