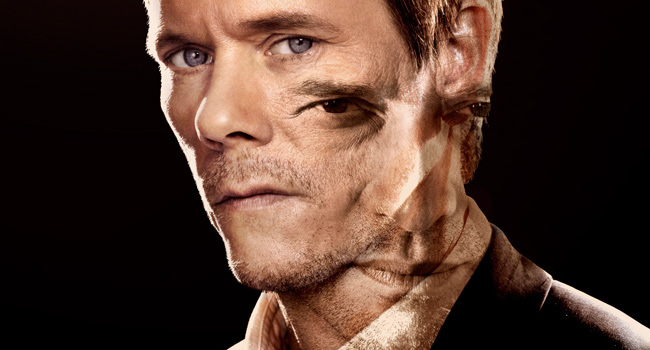 SECOND SEASON FOR THE THRILLER TV SHOW WITH LESS VIOLENCE AND NEW CHARACTHERS
The show picks up one year after the dramatic events happened in season one finale, that left the audience uncertain on the future of former FBI agent Ryan Hardy (Kevin Bacon), the serial killer Joe Carroll (James Purefoy) and his wife Claire Matthews (Natalie Zea). Is Joe really dead? Did Claire survive? We will find out on next Sunday when their destiny will be revealed, even if we don't have to forget that "things are not always the way they seem", as often "The Following" proved through all past season. So if the former professor of English literature Joe Carroll, who became a serial killer, would be an important part of the show, and will continue to challenge agent Ryan Hardy in his evil game of cat and mouse is hard to know so far, and even the showrunner Kevin Williamson left the question open.
Meeting the press during the latest Television Critics Association, "The Following" creator Kevin Williamson told that there will be some changes in season two, and it will be "a different show", with "a different story". Some of the issues related to the previous season of "The Following" were the excessive violence and that FBI agents were portrayed as inept and incapable to capture a serial killer who escaped them more than once. The show will be less violent and several new characters will be introduced, as Ryan's niece Max an NYPD cop played by Jessica Stroup, Lily Gray (Connie Nielsen) lone survivor of a massacre and potential love's interest for Ryan, and Luke bad guy angelic-looking played by Sam Underwood. Williamson joked on the fact that they had to bring some new characters because too many were killed in season one.
American viewers must wait until Sunday to see how all these premises will evolve, while the Italian ones will know it a couple of weeks later (the show is scheduled on Premium Crime February 3rd and Fox crime February 4th).
Antonella Salvia