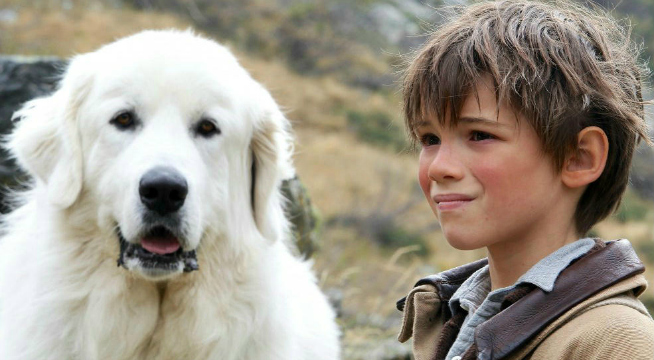 IN ITALIA IL BOX OFFICE PREMIA IL FILM PER RAGAZZI "BELLE E SEBASTIEN", MENTRE IL BOX OFFICE USA GIOCA CON "THE LEGO MOVIE"
In ritardissimo con la classica mattinata di lunedì vi proponiamo il Box Office Italia di questo weekend caldissimo, per essere febbraio. Non perdiamo altro tempo e diamo subito un'occhiata alle prime posizioni, specie considerando la sorpresa di Belle e Sebastien, balzato al primo posto con oltre due milioni di euro incassati che vanno a sommarsi ai precedenti incassi per la cifra di oltre 4,5 milioni di euro: oltre le più rosee previsioni. The Wolf of Wall Street resiste ma perde il primato, piazzandosi secondo con 1,5 milioni di euro e scollinando i 10 milioni totali, mentre terzo Tutta colpa di Freud, commedia che sta tenendo botta e con 1,30 milioni di euro arriva alla cifra di 6,6 milioni totali.
Questa la top 10 completa:
1) BELLE & SEBASTIEN – 2.049.767 TOT 4.543.982
2) THE WOLF OF WALL STREET – 1.557.452 – TOT 10.262.730
3) TUTTA COLPA DI FREUD – 1.353.996 – TOT 6.607.590
4) SMETTO QUANDO VOGLIO – 4gg 988.011
5) ROBOCOP – 4gg 938.984
6) A PROPOSITO DI DAVIS – 4gg 914.262
7) KHUMBA – CERCARSI STRISCE DISPERATAMENTE! – 4gg 528.460
8) HERCULES – LA LEGGENDA HA INIZIO – 432.739 – TOT 1.612.180
9) A SPASSO CON I DINOSAURI – 414.924 – TOT 3.433.320
10) I SEGRETI DI OSAGE COUNTY – 412.948 -TOT 1.151.573
Le sorprese non finisco qui, perchè il Box Office USA regala ancora una perla: primo posto in classifica per The Lego Movie, grazie ai clamorosi 69 milioni di dollari racimolati in tre giorni in sala, cifra da capogiro per un film di animazione ispirata ai mattoncini giocattolo. Secondo posto per The Monuments men, stroncato dalla critica, il film diretto da George Clooney ha incassato 22,7 milioni di dollari, medaglia di bronzo, invece, per Ride Along, dopo una lunga fuga, si ritrova terzo in classifica avendo incassato nel weekend 6,9 milioni di dollari per un totale di 368. Milioni, non stelle di Natale.