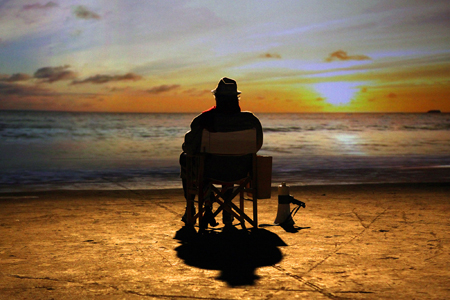 Italian cinema in the spotlight from 5 – 9 March 2014
All eyes are on Italian cinema this year as Paolo Sorrentino's The Great Beauty not only wins the 2014 Golden Globe and BAFTA for best foreign language film, but also gets an Oscar® nomination in the best foreign picture category. Cinema Made In Italy will keep Italian cinema firmly in the spotlight when this annual five day event makes a welcome return to the Ciné Lumière in South Kensington. This year's Italian encounter will take place from 5 – 9 March, and once again, lovers of Italian cinema will have a chance to catch the latest cinematic gems Italy has to offer.
As in previous years audiences can look forward to another enthralling programme, as well as a series of lively and thought-provoking Q+A sessions with directors and actors alike. One of this year's hot tickets will undoubtedly be How Strange to Be Named Federico!, Ettore Scola's affectionate tribute to Federico Fellini, which he came out of retirement to make. Released in Italy in autumn 2013 to mark the 20th anniversary of Fellini's death, this film is a fascinating trip down memory lane, recalling the years shared by these two Maestros of cinema.
Other highlights in the programme include Roberto Andò's Viva La Libertà starring Toni Servillo and Valeria Bruni Tedeschi; Matteo Oleotto's Zoran, My Nephew The Idiot, winner of the Critics' Week Public's Prize at the 2013 Venice International Film Festival; and The Fifth Wheel, directed by Giovanni Veronesi, and starring Elio Germano, one of Italy's finest young actors who won the Best Actor award at the 2010 Cannes International Film Festival for his role in La Nostra Vita. For a full list of titles please see below.
Cinema Made In Italy is organised by Istituto Luce – Cinecittà's promotional department in Rome (Filmitalia), and the Italian Cultural Institute in London. This year's line-up includes ten feature films and one documentary: eight titles chosen by Titta Fiore, film critic and Head of Arts and Culture for the Italian daily newspaper Il Mattino, and a special selection of two films by Adrian Wootton, CEO of Film London.