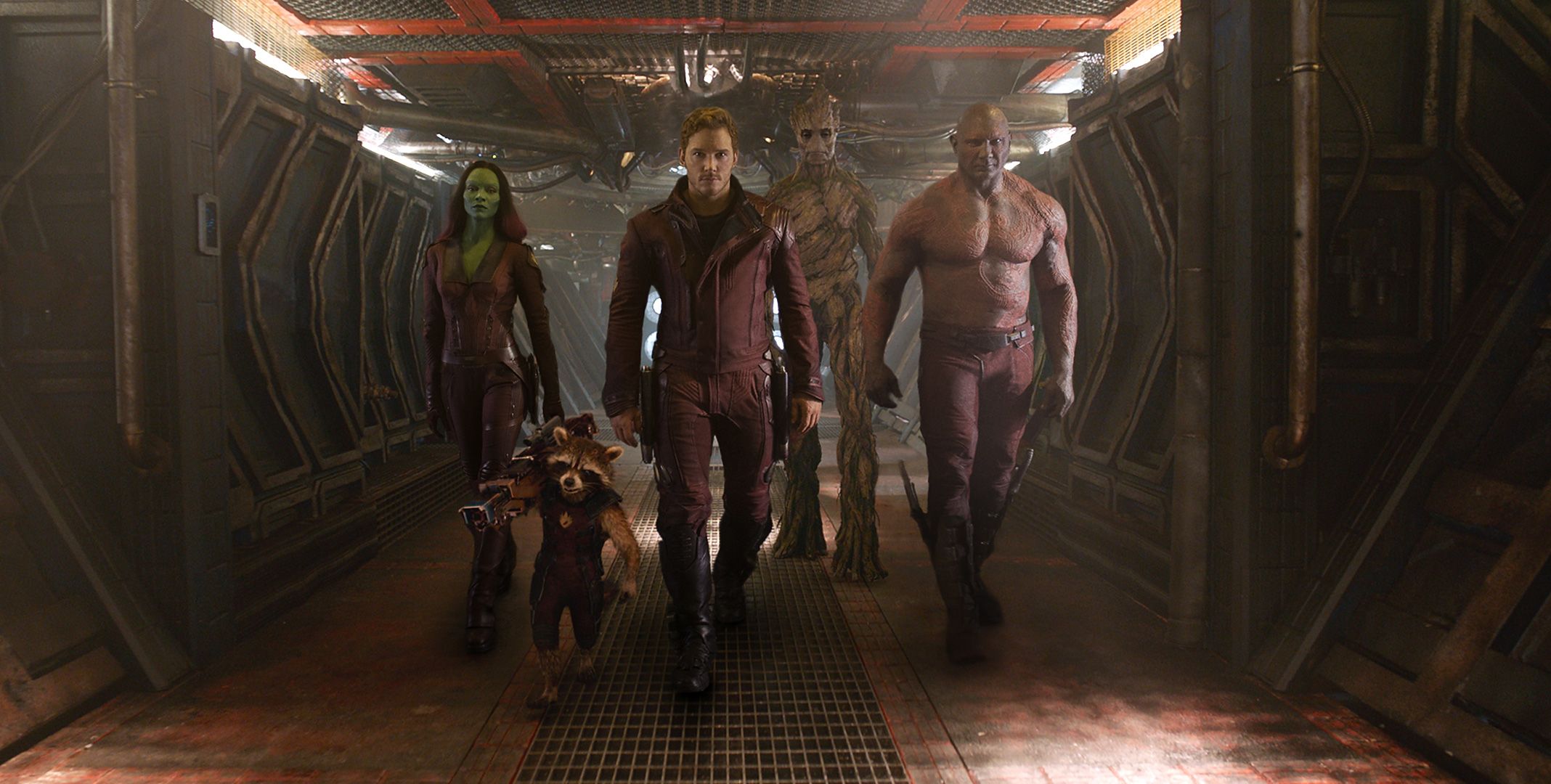 LA MARVEL HA RESO NOTO IL PRIMO SCOPPIETTANTE E DIVERTENTE TRAILER DI GUARDIANS OF THE GALAXY CHE USCIRÀ IN SALA IL 22 OTTOBRE 2014
Il momento tanto atteso è arrivato, la Fase Due dell'Universo Marvel è in pieno flusso di coscienza, i Vendicatori sono pronti a tornare, il mondo è ancora in pericolo e, adesso, a sorvegliare la galassia, arriva un altro gruppo di sconquassati personaggi. Capitanati da Peter Quill, i Guardiani, dovranno combattere contro Ronan l'Accusatore che vuol distruggere l'intero universo.
La Marvel Studios porta al cinema, per l'appunto, Guardians of the Galaxy; il film, che promette humour, azione e spettacolo fin da questo primo, attesissimo trailer, è diretto da James Gunn e sarà interpretato da Chris Pratt, Zoe Saldana, Dave Bautista, Glenn Close, Lee Pace, Karen Gillan, Djimon Hounsou, Benicio del Toro, Vin Diesel e, in più, il personaggio di Rocket Raccoon sarà doppiato nientemeno che da Bradley Cooper.
La pellicola uscirà in Italia il 22 ottobre e va ad inserirsi, come già detto, nella Fase Due Marvel che comprende i già usciti Iron Man 3, Thor: The Dark World e, prossimamente, Captain America: The Winter Soldier ed il secondo episodio di The Avengers.