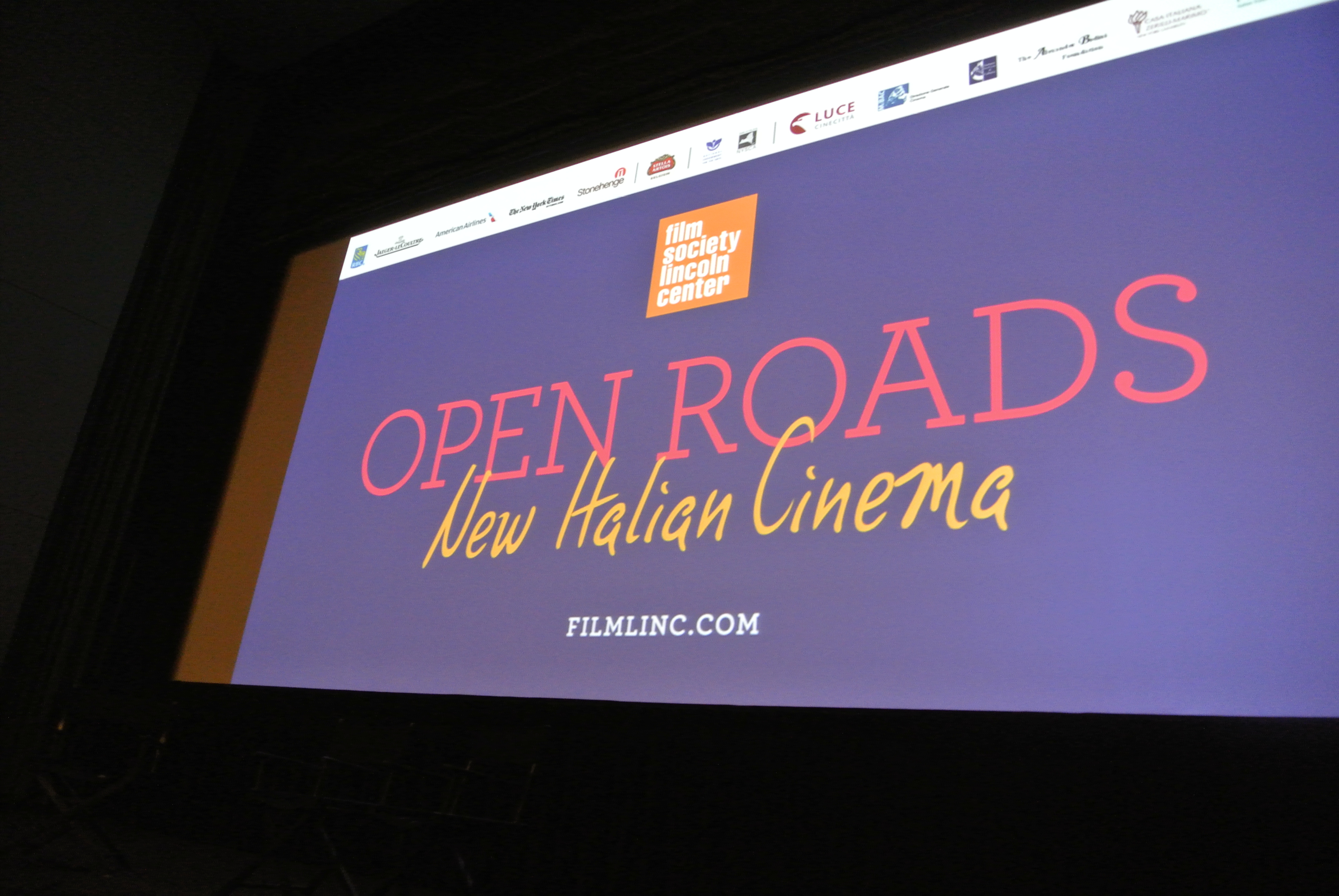 NEW YORK CITY CELEBRATES THE NEW WAVE OF ITALIAN CONTEMPORARY CINEMA
The most important event in North America entirely dedicated to contemporary Italian cinema takes place every year at the Lincoln Center in New York. We're talking about Open Roads Film Society, which has just unveiled the new calendar of the New Italian Cinema, the annual showcase of contemporary Italian cinema which will be held from June 5 to 12, 2014.
For its 14th edition Open Roads has a primary mission, that is to introduce to American audiences a new generation of Italian actors and directors, in line with what has already been organized by some other realities of independent filmmaking.
26 cinema 2Antonio Monda, who in 2001 co-founded the festival together with Richard Pena, describes his idea: "We tried to build a structured overview on today's cinema, focusing not only on the possible themes, but analyzing the state of film production and searching for those movies which could be of greater interest to the public".
The opening night of this year's selection includes 16 movies, including 3 documentaries, 6 debut films and the winners of the films festivals in Venice and Rome, "Sacro GRA" and "Tir", in addition to the comedy "Anni Felici" by Daniele Luchetti. Other directors will be featured in NY, including Gianfranco Rosi and Roberto Ano, as well as Alessandro Rossetto and actress Valeria Solarino.
Open Roads is organized by the Film Society of the Lincoln Center in partnership with Cinecittà Luce Institute, and with the support of the Italian Cultural Institute of NY, the Italian Trade Commission, Casa Italiana Zerilli Marimò and the ACP Group.
Soon to be announced also the entire delegation of experts who will be accompanying their films in the U.S. in June, which will be a month of celebration for the Italian cinema.