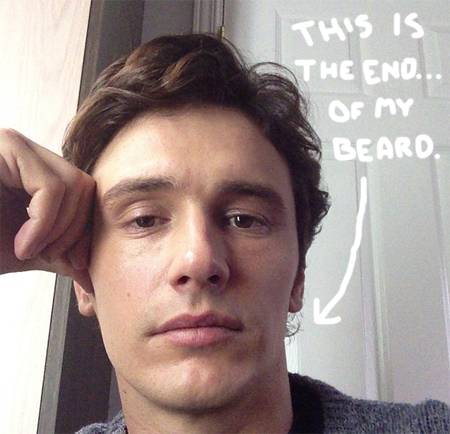 JAMES FRANCO, SUCCESSFUL ACTOR, COULD BE IN TROUBLE FOR MESSAGES HE EXCHANGED WITH A YOUNG GIRL
James Franco met Lucy Clode, a Scottish 17 years old girl, two days ago in New York, outside of a theatre in Broadway. After the girl took photos of him as well as an Instagram video, the actor told her to tag him. So the two exchanged contacts and started to send photos and private messages to each other on Instagram.
During this criticized conversation he asked her how old she was, if she was of age and if she wanted to meet him, Lucy told him she is almost 18 years old so still underage, but the actor asked her at what hotel she was at and if it was possible to rent a room. The young girl, thinking of an April fool, asked for proofs and Franco sent her a photo of himself with his name written on a paper.
The news leaked on web when Lucy saved the conversation and posted the alleged messages on the popular images website imgur. Instagram's account of James Franco that we see in the screenshots looks true, and even the profile of the seventeen years old seems quite plausible. However, someone believes that it's a clever publicity stunt to promote Palo Alto, the upcoming film with James Franco. In the movie he plays a coach who seduces a bored teenager (played by Emma Roberts).