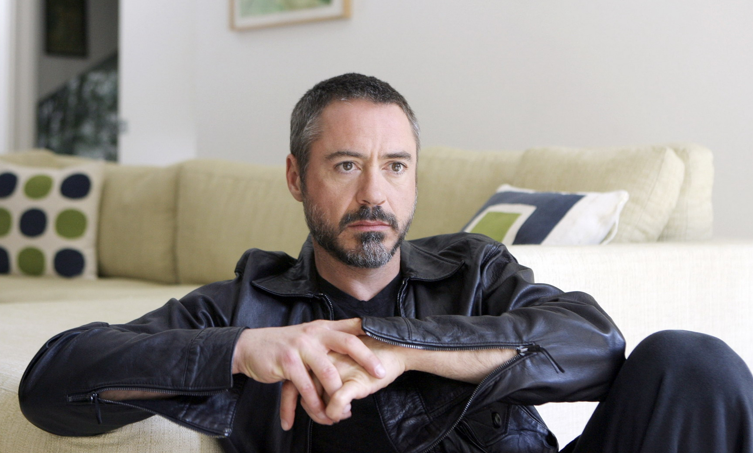 ROBERT DOWNEY JR., ANCORA TONY STARK IN THE AVENGERS AGE OF ULTRON, TWITTA LA PRIMA FOTO UFFICIALE DEL NUOVO CINECOMICS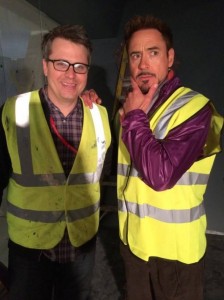 Cresce l'attesa per il sequel del cinecomics The Avengers  previsto nella primavera del 2015. Le riprese stanno arrivando al culmine. È proprio l'irriverente e simpatico Robert Downey Jr. che posta sul suo profilo Twitter la prima foto ufficiale (qui a lato). L'attore da poco iscritto al network dei cinguetti, in poco tempo ha arraffato milioni di follower, e quindi ha ben pensato di condividere con i fan, in questo luogo etereo, la prima foto dal set.
Nessuno spoiler in vista per i più attenti, sono una semplice foto che vede l'attore in un'espressione criptica ma che nonostante tutto, traspare la sua incommensurabile verve comica. Il buon Robert che divide il set con Chris Hemworth, Chris Evans, Mark Ruffalo, Scarlett Johansson insieme alle new entries James Spander ed Aaron Taylor- Johnson, porta con se anche un'altra notizia. Nella versione originale Hulk tornerà a essere doppiato da Lou Ferrigno, che già negli anni '70 aveva partecipato alla serie tv dedicata al noto super-eroe, confermato nei due lungometraggi e poi in The Avengers. Un ritorno in grande stile.