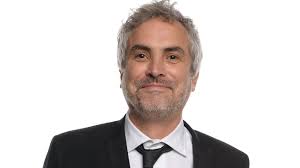 ALFONSO CUARÒN PRONTO PER LA PROSSIMA SFIDA: FANTASTIC BEASTS AND WHERE TO FIND THEM
Alfonso Cuaròn, il regista di Gravity, pare si stia cimentando in un'altra sfida. Fantastic Beasts and Where to Find Them lo spin-off su Harry Potter,che uscirà il 18 Novembre 2016 vedrà alla sceneggiatura la mamma della saga J.K. Rowling e alla regia, in trattative ndr, Alfonso Cuarón.
Dopo il grande successo di Gravity, per il regista sarebbe un ritorno al mondo di Harry Potter avendo già diretto il prigioniero di Azkaban. Adattamento del libro Gli animali fantastici: dove trovarli di J.K Rowling che racconta le avventure del "magizoologo" Newt Scamander, studioso degli animali del mondo magico di Harry, pensato come una enciclopedia, di questo spin-off ancora non sappiamo nulla della trama.
Ci saranno, senza dubbio, dei collegamenti con il mondo di Hogwarts ma la storia sarà ambientata a New York, 70 anni prima di Harry Potter.Oltretutto il progetto verrà sviluppato in una trilogia. La notizia del coinvolgimento di Cuaron arriva dal Twitter della giornalista americana Nikki Finke.