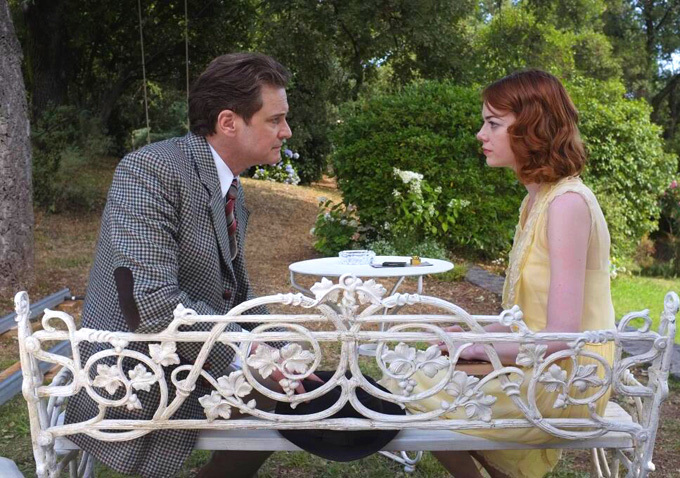 MAGIC IN THE MOONLIGHT, IL FILM CON EMMA STONE E COLIN FIRTH
Magic in the Moonlight la nuova commedia romantica diretta da Woody Allen sarà ambientata nel sud della Francia degli anni '20 e vedrà come protagonista Colin Firth nei panni di un inglese chiamato a smascherare una truffa. Nel cast Jackie Weaver, Marcia Gay Harden e soprattutto Emma Stone nella parte di una  giovane in grado di comunicare con gli spiriti. Chiamata da una lussuosa famiglia francese, la Stone se la vedrà con il personaggio interpretato da Firth e sarà subito flirt.
Quella che si palesa al pubblico è una commedia romantica su un inglese interpellato per aiutare smascherare una possibile truffa. Un film dove complicazioni personali e professionali si legano le une con l'altre. L' idea del film Allen nasce anni ed anni fa, per molto tempo rimase su un pezzo di carta da lettere chiusa in un cassetto. Oggi i tempi sembrano maturi ed il regista in Magic in the moonlight torna ad un'ambientazione e alle atmosfere evocate nel precedente Midnight in Paris.