RHYS IFANS SI UNISCE A TIM BURTON E JOHNNY DEPP IN THROUGH THE LOOKING GLASS, SEQUEL DI ALICE IN WONDERLAND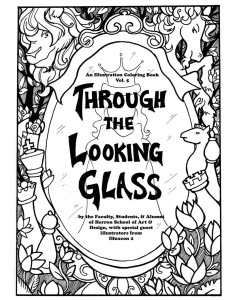 Il grande attore gallese Rhys Ifans, protagonista di The Amazing Spider-Man, Notting Hill e I Love Radio Rock, è stato ingaggiato per interpretare Zanik Hightopp, padre del Cappellaio Matto, nel sequel di Alice in Wonderland, Through the Looking Glass.
Il film quindi vedrà Rhys Ifans padre di Johnny Depp in quella che è la trasposizione di Attraverso lo Specchio di Lewis Carroll che, ovviamente, segue le vicende di Alice.  Nel cast torneranno gli interpreti del primo film, sotto la guida ancora una volta di Tim Burton, con l'aggiunta, oltre che di Ifans, di Sacha Baron Cohen nei panni del cattivo. Per l'uscita in sala c'è ancora tempo, visto che la data è fissata per il 27 maggio del 2016.