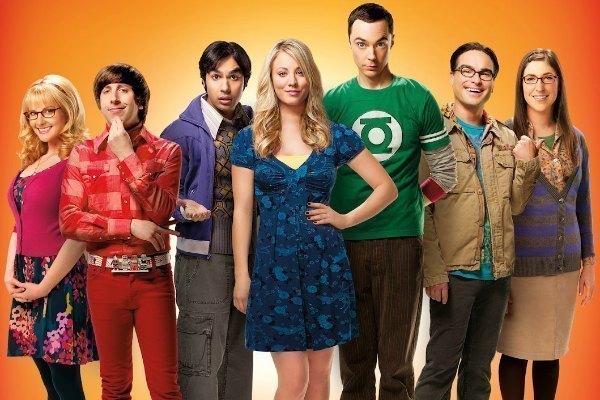 SERIE TV, IL PUNTO DELLA SITUAZIONE PER IL 2014/2015
A maggio gli appassionati di serie tv sanno che è il periodo di rinnovi e cancellazioni delle loro serie televisive. In attesa che tutti i network americani rilascino il loro palinsesto per la prossima stagione, facciamo una lista dei telefilm che torneranno ad animare le nostre giornate e quelli che (purtroppo) non vedremo più:
ABC
La rete ha rinnovato ufficialmente: Last Man Standing, Nashville (confermato di recente per una terza stagione nonostante gli ascolti bassi), Revenge, The Goldbergs, Castle, The Middle, Agents of S.H.I.E.L.D., Once Upon A Time, Resurrection, Grey's Anatomy (che con l'undicesima stagione si conferma lo show veteranno del network), Scandal e Modern Family. Le serie cancellate sono: Lucky 7, Mind Games, Killer Women, The Assets, Betrayal, Once Upon A Time In Wonderland, Trophy Wife, The Neighbors, Mixology, Back In The Game, Suburgatory e Super Fun Night.
CBS
La rete aveva già annunciato i rinnovi in anticipo a marzo, includendo: The Good Wife, Hawaii Five-0, Blue Bloods, Elementary, CSI (che raggiunge quota 15 stagioni), Person Of Interest, Mom, Mike & Molly, Two and a Half Men (per una dodicesima e ultima stagione), NCIS: Los Angeles, Criminal Minds, 2 Broke Girls, The Millers, NCIS, The Big Bang Theory (che ha avuto un triplo rinnovo, arrivando al traguardo delle dieci stagioni nel 2017). Il rinnovo di The Mentalist è arrivato con grande sorpresa per i fan che, visto gli ascolti bassi, rischiava di concludere quest'anno. Le serie cancellate sono le ultime arrivate della rete: Hostages, Intelligence, Bad Teacher, The Crazy Ones e Friends With Better Lives, che nonostante le grandi presenza come Robbie Williams, Sarah Michelle Gellar, Josh Holloway e James Van Der Beek, non sono riuscite a conquistare il pubblico americano.
CW
La rete ha rinnovato: Hart Of Dixie, Reign, The 100, The Originals, Arrow, The Vampire Diaries, Supernatural e la sorpresa Beauty And The Beast, che tornerà con una breve terza stagione, nonostante gli ascolti bassissimi. Non ce l'hanno fatta: The Carrie Diaries, Star-Crossed e The Tomorrow People.
FOX
La rete ha rinnovato le seguenti serie tv: Glee (l'ultima stagione andrà in onda nel 2015), The Mindy Project, Brooklyn Nine-Nine, New Girl, Bones, The Following, Sleepy Hollow; tra le serie animate confermati: Bob's Burgers, The Simpsons, Family Guy e American Dad, che si sposterà sulla TBS. Le serie cancellate sono invece: Raising Hope, Enlisted, Rake, Surviving Jack, Dads e Almost Human.
NBC
La rete ha rinnovato la sua hit The Blacklist, annunciando che manderà un episodio special dopo il Super Bowl, insieme alla sorpresa della rete Hannibal, Parks & Recreation, Parenthood (che andrà in onda con l'ultima stagione), Grimm, Law & Order: SVU, Chicago PD, Chicago Fire e About A Boy. Molte le cancellazioni, soprattutto sul fronte delle serie tv comedy (deludenti): Welcome To The Family, The Michael J. Fox Show, Ironside, Sean Saves The World, Dracula, Community, Believe, Crisis, Revolution e Growing Up Fisher.