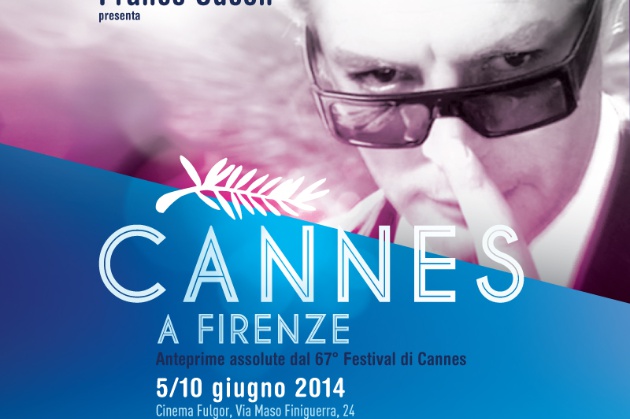 For the first time in Florence, the event dedicated to films recently presented at the 67 Cannes Film Festival
From 5th to 10th of June in Florence at the Fulgor movie theatre, it will be possibile to see some of the films presented at the 67 Cannes Film Festival that just ended. It's the first edition of Cannes in Florence and during the press conference that introduced the event, the organizers said they wish it will hopefully continue in the future.
The event is born thanks to a partnership between France Odeon, Festival of French cinema that opens the "50 giorni di Cinema Internazionale a Firenze", The French Institute in Florence and Quelli della Compagnia di Fondazione Sistema Toscana. Cannes a Firenze will open on Thursday 5th of June at 7pm with the screening of "Timbuktu", a movie by Mauritanian director Abderrahmane Sissako, preceded by short movie "Human voice" directed by Edoardo Ponti starring Sofia Loren and inspired by Jean Cocteau's play.
The rich program includes 18 film, selected from the in competition section as the Turkish "Winter Sleep", Palm d'Or winner, "Deux jours, une nuit" directed by Jean Pierre and Luc Dardenne, Canadian film "Mommy" by Xavier Dolan Jury Prize winner, Russian "Leviathan" di Andrey Zvyagintesev that received Best screenplay award, "Jimmy's Hall" by Ken Loach, the French "Les Combattants" and the Argentinian comedy "Relatos salvajes" by Damian Szifrón.
There are also many movies selected from the Quinzaine des Réalisateurs section, among them the Korean thriller "The hard Day" by Seong-hun Kim, English film "Catch me daddy" by Daniel Wolfe and the films by two remarkable directors "Gui Lai (Coming Home)" by Zhang Yimou, "Queen & country" by John Boorman. On Saturday 7th it will be shown the documentary "National gallery" by Frederick Wiseman, presented in collaboration with Festival dei Popoli, while on Sunday 8th it will be possible to see the restored version of the horror cult "The Texas Chainsaw Massacre".
Six days of great films for all cinema lovers who can see many different kind of movies all premieres and in original language with Italian subtitles.