CONTINUA IL PERIODO DI MAGRA DEL BOX OFFICE ITALIANO, CON IL CONCERTO DEGLI ONE DIRECTION AD OTTENERE LA PRIMA PIAZZA DELLA CLASSIFICA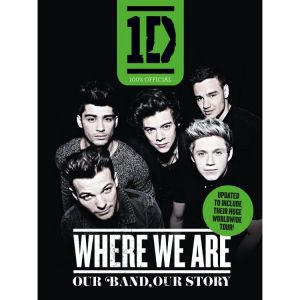 Box Office Italia:
Al concert movie degli One Direction gli sono bastati solo due giorni di programmazione per piazzarsi in testa al box office italiano, spodestando, di conseguenza, Lucy di Luc Besson che lo scorso weekend aveva ottenuto la prima piazza di un botteghino che da diversi mesi stenta a prendere il volo, con incassi timidi e presenze in sala sporadiche e discontinue. One Direction: Where We Are non solo ottiene la testa della classifica, ma è l'unico titolo del fine settimana a superare il milione di euro; subito dopo il concerto della boy band inglese c'è The Equalizer – Il Vendicatore con Denzel Washington e terza un'altra nuova uscita, Maze Runner con una discreta media per sala e il milione superato dopo cinque giorni di programmazione.
Proprio Scarlett Johansson e il suo Lucy scendono al box office, piazzandosi quarto sopra il nuovo film di Paolo Ruffini Tutto molto Bello che in quinta posizione ottiene solamente 794 mila euro.
La seconda metà della classifica prosegue al sesto posto con l'horror Annabelle; Fratelli Unici della coppia Bova&Argentero, ottenendo comunque un discreto successo dall'uscita in sala, arriva settimo. A Chiudere la classifica I due volti di Gennaio, BoxTrolls e ultimo, flop inaspettato, Sin City 2.
Box Office USA:
Gone Girl di David Fincher continua a mantenersi stabile al primo posto dopo due settimane di programmazione, secondo il dracula di Dracula Untold, terza la commedia Disney Alexander and the Terrible, Horrible, No Good, Very Bad Day, quarto Annabelle e quinto, inaspettatamente, The Judge con Robert Downey Jr..