EDWARD E BELLA PROTAGONISTI DI 5 CORTI PER UN CONTEST TUTTO AL FEMMINILE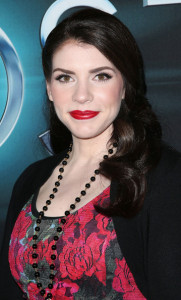 Edward e Bella di nuovo insieme. La coppia che ha fatto sognare l'ultima generazione di adolescenti con la saga Twilight tornerà insieme in una serie di cinque cortometraggi prodotti dalla Lionsgate in collaborazione con Stephenie Meyer.
I corti, disponibili esclusivamente su Facebook e a partire dal 2015, fanno parte di un progetto intitolato The Storytellers – New Creative Voices of The Twilight Saga. Si tratta di un innovativo contest supportato da importanti donne di Hollywood (tra cui Kristen Stewart, Kate Winslet, Octavia Spencer, Catherine Hardwicke, Jennifer Lee, Julie Bowenand e Cathy Schulman, presidente dell'associazione Women In Film) che darà la possibilità a cinque registe di dirigere ognuna uno dei cinque corti in cantiere.
Sarà quindi un'importante vetrina per queste esordienti donne nel mondo del cinema, che verranno giudicate e votate direttamente dagli amanti della saga sul social network.
Per quanto riguarda la trama non si sa quale direzione prenderanno i corti, ma tra le ipotesi si pensa che potrebbero percorrere nuove linee narrative aprendo alla possibilità di un sequel e accontentando così i fan che da tempo acclamano il ritorno dei vampiri della Meyer.