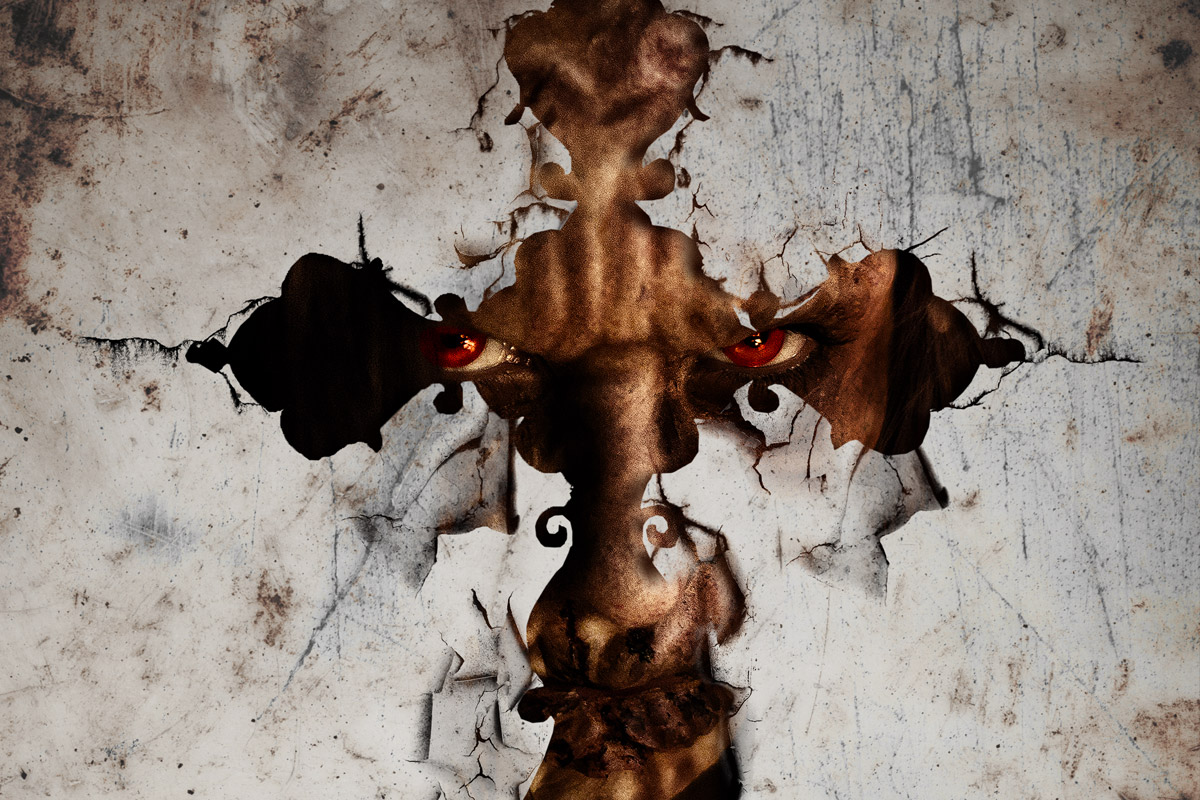 THE DIRECTOR OF THE PSYCHOLOGICAL HORROR TEASER TELL US OF HIS PARTICIPATION IN THE AMERICAN FILM MARKET
November 2014, we are about to leave for Los Angeles, our destination is the usual yearly meeting with the American Film Market. The specific goal of this edition is to support a high quality project, the horror created by Daniele Cosci and Alessio Liguori called In the Trap. We met the latter who spoke with us about his works and explained the creation of a film whose teaser is already available, well more precisely a pitch intended for the international distribution, once it will be completed. Enjoy your reading …..and remember don't let the evil come in.
In the Trap…how is born this project ?
The founding idea of In the Trap is born about a year ago due to my necessity and that of the scriptwriter with whom I usually work, to create an engaging story, frightening and suitable for the international market. We were looking for a story that could be made mainly indoors, so that we could work in a theater considering our collaboration with Cinecittà Panalight.
We decided to make some promo of In the Trap with the executive production of Prunga Film , of Andrea Orlandi, and produced by Alessandro Risuleo, David Jarratt e Daniele Pellegrini with the organization of Simone Marra. The aim of the teaser was to show to future producers and distributors the potentiality of our project, and encourage them to invest in the whole film. The protagonist of the teasers is Maximilian Dirr and were shot at the Cinecittà Studios.
Your previous film, Report 51, is a sci-fi, are you interested in the film-genre?
Yes, I love genre movies, and with Daniele (the scriptwriter) we developed different plots that explore it. My previous film , Report51, is a found footage sci fi produced and written with Giuliano Tomasacci and distributed in eight countries inclued Usa, Canada, Japan, Holland and Spain. The genre films allow you to express at most deepest fantasies, to explore new languages and aesthetic frontiers, with costs that are not impossible. I love films that can be a union of entertainment, emotions, and market demands.
Cinema as moment of amusement and dream, with attention for the characters and the stories told, without forgetting that the film must reach more people as possible. Entertainement and industry.
Which is the goal of In the Trap?
In the Trap is born as a movie for a large audience, with the ambitious goal to start a project of a new industrial film production in Italy, works suitable for exporting worldwide as the Spanish taught us.
It was essential the collaboration with the Latina Film Commission, represented by executive Rino Piccolo, an expert with great international experience and with whom we share a similar point of view. With Alessandro (Risuleo), Andrea (Orlandi) and David (Jarratt) we have been working hard for a year to create this idea. Our participation in a few days to the American Film Market in Los Angeles, could give a further boost to this dream.
Which is your relationship with the independent Italian cinema?
We met many talented Italian directors and scriptwriters. Unfortunately the Italian filmmaking is closed in a room occupied by the usuals ones. There is an excessive reliance on politics and government financing, with few exceptions there isn't any attention for the international market, and new ideas are not rewarded. In the AFM and other international markets the Italian presence is very narrow. Young people are forced to fight in this system or to emigrate.
The American market as a possible way in a co-prodution with Italy?
Our dream is to create a new industrial movie centre, and it is based on the idea to do talent scouting through all Italy, once the groundwork is done. If everything goes well, we have plannings of movie productions based on our projects, frow now to the next years. However our dream is to produce new directors and scriptwriters with products suitable abroad.
Future plans?
We have many ideas. After In the Trap there are already two scripts ready to be considered. A very ambitious Sci Fi that develops as a trilogy opposed to a sci fi with a more intimate plot. However for the time being we stay focused on this project.