AMERICAN SNIPER CONQUISTA IL PUBBLICO ITALIANO AL SECONDO WEEKEND DI PROGRAMMAZIONE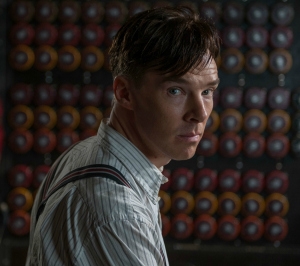 Box office Italia:
Grandi partenze? No, perché sul podio del box office italiano di questa settimana non ci sono film, né nostrani né esteri, di nuova uscita, ma in compenso troviamo un'impressionante conferma, quella del primo posto. Infatti, grazie ai 3 milioni e mezzo incassati in questo secondo fine settimana di programmazione, sale in vetta alla classifica American Sniper, l'ultimo film d'azione di Clint Eastwood con Bradley Cooper, alias Chris Kyle, la "leggenda" dell'esercito americano, il cecchino inviato in Iraq nei primi anni duemila per ben quattro missioni che ne hanno impegnato mente e fisico fino allo strenuo delle forze. Segue, in netto calo, la commedia italiana Si accettano miracoli di Alessandro Siani, seguita da The imitation game, la pellicola che vede la star Benedict Cumberbatch vestire i panni di Alan Turing.
Per scoprire delle nuove uscite dobbiamo aspettare il quarto posto dell'horror Ouija e il quinto di Come ammazzare il capo 2. Perde posizioni Big Hero 6, ultimo grande capolavoro targato Disney, e ne acquista invece Big eyes, film di Tim Burton sulla vita dei coniugi e artisti Walter e Margaret Keane, interpretati da Christoph Waltz e Amy Adams. Primo weekend di programmazione anche per The water diviner, primo film diretto da Russell Crowe, che debutta all'ottavo posto, e per il cartoon I cavalieri dell Zodiaco – La leggenda del grande tempio pazziatosi al decimo. Al nono, infine, scende L'amore bugiardo – Gone girl, thriller di David Fincher in grado di portare la tensione a livelli davvero alti.
Box office Usa:
Debutto storico negli Stati Uniti al box office per il film Taken 3 con Liam Neeson, che in appena un weekend supera ampiamente i 40 milioni di dollari di incasso. Il terzo capitolo della saga iniziata nel 2008 con Io vi troverò e continuata con Taken – La vendetta, sembra quindi non deludere le aspettative del pubblico, che è accorso numeroso nelle sale americane. Al secondo posto troviamo Selma, pellicola prodotta, tra i tanti, da Brad Pitt e Oprah Winfrey (anche interprete), che racconta le marce promosse da Matin Luther King nel 1965, da cui iniziarono le rivolte per i diritti civili degli afroamericani negli Usa. Segue Into the woods, ultimo di Rob Marshall, e al quarto posto finisce Lo hobbit – La battaglia delle cinque armate, giunto ad incasso complessivo di oltre 230 milioni dalla sua uscita. Chiude al quinto posto Unbroken prodotto e diretto da Angelina Jolie, sulla vita dell'atleta olimpico Louis Zamperini al tempo della Seconda Guerra Mondiale.