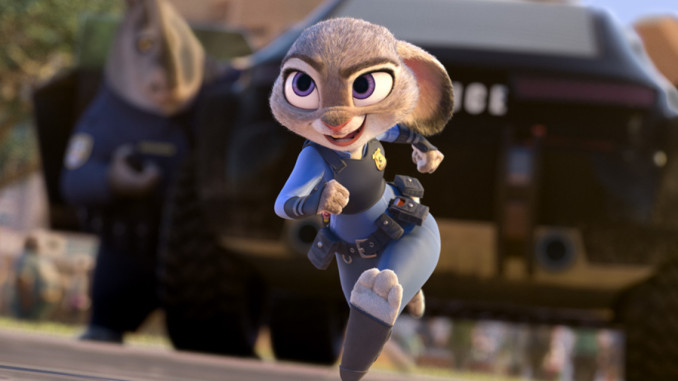 SE NEGLI USA 'DEADPOOL' CONTINUA A DOMINARE, IL BOX OFFICE ITALIANO VIENE VINTO DALL'ULTIMO CARTONE DISNEY
Box Office Italia

Domenica sensazionale da 1,6 milioni di euro per Zootropolis, l'ultimo cartone Disney che vince al box office del weekend italiano e arriva ad un totale di 6,6 milioni. Un'ottima performance anche per Perfetti sconosciuti, il film di Paolo Genovese che si piazza al secondo posto battendo Deadpool, che chiude il weekend con 1,7 milioni parziali e 5,6 milioni complessivi in terza posizione. Segue la new entry Tiramisù, che riesce molto faticosamente a passare il milione di euro. Dopo The Danish Girl, che scende al quinto posto, troviamo Lo chiamavano Jeeg Robot, l'attesa pellicola di Gabriele Mainetti. Delude Gods of Egypt, che esordisce in settima posizione. Seguono Il caso Spotlight (fresco vincitore del premio Oscar come miglior film), Cinquanta sbavature di nero e l'ultimo lavoro di Tarantino, The Hateful Eight, che chiude la classifica.
Box Office USA

In America il weekend vede di nuovo vincitore assoluto Deadpool, in testa da tre settimane, con 31,5 milioni di dollari che portano il suo totale a 285 milioni. Seguono Gods of Egypt, con un esordio molto tiepido, e Kung Fu Panda 3, che scende in terza posizione. Quasi appaiate le altre due new entry settimanali, Eddie the Eagle e Codice 999, al quinto e al sesto posto. In coda regge Revenant – Redivivo, arrivato a 170 milioni, ma la notizia del weekend è l'uscita di Star Wars: Il Risveglio della Forza dalla top ten dopo 11 settimane in cui il film ha raccolto la clamorosa cifra di 926 milioni di dollari (e 2 miliardi e 48 milioni di dollari a livello mondiale).