GRAZIE A SAMSUNG, IL SERVIZIO DI STREAMING ON DEMAND ARRICCHISCE IL CATALOGO DI 23 TITOLI IN ALTA DEFINIZIONE TARGATI WARNER BROS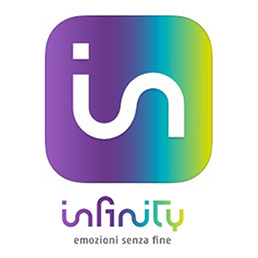 È una sfida che sembra sempre più lontana dal trovare un vincitore: il mondo dell'intrattenimento on demand si popola di protagonisti che rispondono, colpo su colpo, ai passi in avanti fatti dagli avversari. Se Netflix appare essere il contendente più agguerrito, non bisogna sottovalutare, però, le risposte degli altri player.
Infinity ad esempio sembra aver trovato la chiave giusta per accogliere sempre più consensi dagli spettatori italiani. Grazie infatti alla sua collaborazione con Mediaset Premium offre serie TV in italiano, aggiornate frequentemente e addirittura anche in anteprima nazionale (come The Bing Bang Theory), e un catalogo di film sempre più ricco.
L'ultimo aggiornamento riguarda l'aggiunta, fatta grazie alla partnership con Samsung, di nuovi titoli per gli appassionati del 4K e dell'HDR: sono 23 i film iniziali, tutti successi targati Warner Bros. La visione HDR rappresenta una svolta nel campo della qualità video dopo l'arrivo dell'alta definizione, portando la qualità dell'immagine a livelli mai visti prima.
Tra i nuovi titoli troviamo Mad Max: Fury Road, la trilogia di Una Notte da Leoni, Entourage, Batman VS Superman: Dawn of Justice, Pacific Rim, Io sono leggenda, Argo, Suicide Squad, War Dogs e molti altri ancora.