DA THE GLORIAS CON ALICIA VIKANDER E JULIANNE MOORE A THE FATHER DI FLORIAN ZELLER, ECCO IL PROGRAMMA UFFICIALE DEL SUNDANCE FILM FESTIVAL 2020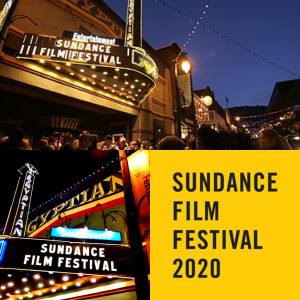 Il Sundance Film Festival è uno degli appuntamenti imperdibili per gli appassionati di cinema indipendente, che si pone come un'importante vetrina per il cinema d'autore e non solo. Quest'anno nel programma ufficiale del festival, che si svolgerà dal 23 Gennaio al 2 Febbraio nello Utah, troviamo il biopic The Glorias della regista Julie Taymor con protagoniste Alicia Vikander, Julianne Moore e Janelle Monáe.
Un'altra premiere di alto profilo è The Father, interpretato da Anthony Hopkins e Olivia Colman, mentre Fox Searchlight farà il suo debutto con Downhill, un remake del film di successo del 2014 Force Majeure, interpretato da Julia Louis-Dreyfus e Will Ferrell, che racconta la storia di una coppia in vacanza che dovrà fare i conti con la reazione codarda del marito di fronte a un'improvvisa valanga.
"Quest'anno abbiamo molti ex studenti che tornano, il che dice molto sulla comunità che abbiamo creato", ha dichiarato il direttore del Sundance Film Festival John Cooper, indicando esempi come Miranda July (Kajillionaire), Dee Rees (The Last Thing He Wanted Wanted), Benh Zeitlin (Wendy) e Sean Durkin (The Nest). Riguardo ai principianti che fanno il loro debutto al festival di quest'anno, il direttore ha spiegato: "Stiamo vedendo molto di più su come raccontano una storia, anche se è una storia vecchia, molta più creatività".
L'entusiasmante film di Janicza Bravo, Zola, che sarà presentato in anteprima nella sezione U.S Drammatic Competition, è stato ispirato dalla tempesta di tweet della maratona degli stripper. Nella sezione Next più sperimentale, Spree del regista Eugene Kotlyarenko si presenta come un live streaming pazzo e selvaggio, mentre Beast Beast di Danny Madden gioca con il linguaggio dei video virali.
"I progressi nella tecnologia stanno influenzando molto di più del semplice contenuto dei film indipendenti", ha osservato Kim Yutani, direttore della programmazione del Sundance Film Festival. I continui progressi nelle attrezzature cinematografiche accessibili e convenienti stanno consentendo a persone che in precedenza non avrebbero avuto i mezzi di raccontare le loro storie. Ciò a sua volta rafforza l'impegno del Sundance Institute nei confronti della diversità.
Di seguito il programma ufficiale delle sezioni U.S. Drammatic Competition, World Cinema Drammatic Competition, Next e Premiere del Sundance Film Festival:
U.S. Drammatic competition
The 40-Year-Old Version di Radha Blank
Blast Beat di Esteban Arango
Charm City Kings di Angel Manuel Soto
Dinner in America di Adam Rehmeier
The Evening Hour di Braden King
Farewell Amor di Ekwa Msangi
Minari di Lee Isaac Chung
Miss Juneteenth di Channing Godfrey Peoples
Never Rarely Sometimes Always di Eliza Hittman
Nine Days di Edson Oda
Palm Springs di Max Barbakow
Save Yourselves! di Alex Fischer, Eleanor Wilson
Shirley di Josephine Decker
Sylvie's Love di Eugene Ashe,
Wander Darkly di Tara Miele
Zola di Janicza Bravo
World Cinema Drammatic Competition
Charter di Amanda Kernell
Cuties di Maïmouna Doucouré
Exil di Visar Morina,
High Tide di Verónica Chen,
Jumbo di Zoé Wittock,
Luxor di Zeina Durra
Possessor di Brandon Cronenberg
Sin Señas Particulares di Fernanda Valadez
Summer White (Blanco de Verano) di Rodrigo Ruiz Patterson
Surge di Aneil Karia
This Is Not a Burial, It's a Resurrection di Lemohang Jeremiah Mosese
Yalda, a Night for Forgiveness di Massoud Bakhshi
Next
I Carry You With Me di Heidi Ewing
Black Bear di Lawrence Michael Levine
Beast Beast di Danny Madden
The Killing of Two Lovers di Robert Machoian
La Leyenda Negra di Patricia Vidal Delgado
The Mountains Are a Dream That Call to Me di Cedric Cheung-Lau
Omniboat: A Fast Boat Fantasia di The Daniels, Hannah Fidell, Alexa Lim Haas, Lucas Leyva, Olivia Lloyd, Jillian Mayer, The Meza Brothers, Terence Nance, Brett Potter, Dylan Redford, Xander Robin, Julian Yuri Rodriguez, Celia Rowlson-Hall
Some Kind of Heaven di Lance Oppenheim
Spree di Eugene Kotlyarenko
Summertime di Carlos Lopez Estrada
Premiere
Downhill di Nat Faxon, Jim Rash
Dream Horse di Euros Lyn
Falling di Viggo Mortensen
The Father di Florian Zeller
Four Good Days di Rodrigo Garcia
The Glorias di Julie taymor
Herself di Phyllida Lloyd
Horse Girl di Jeff Baena
Ironbark di Dominic Cooke
Kajillionaire di Miranda July
The Last Shift di Andrew Cohn
The Last Thing He Wanted di Dee Rees
Lost Girls di Liz Garbus
The Nest di Sean Durkin
Promising Young Woman di Emerald Fennell
Sergio di Greg Barker
Tesla di Michael Almereyda
Uncle Frank di Alan Ball
Wendy di Benh Zeitlin
Worth di Sara Colangelo