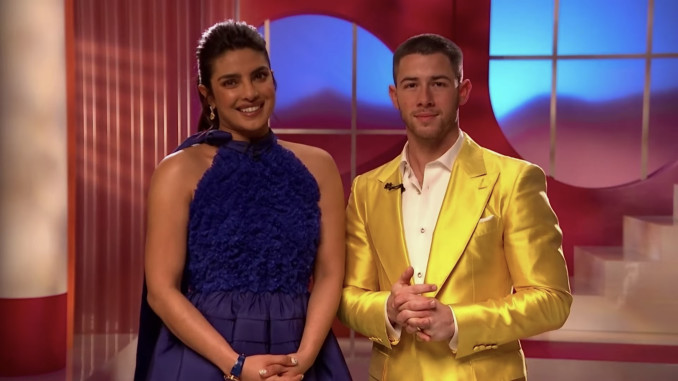 OSCARS: 10 NOMINATIONS PER MANK, MA È NOMADLAND IL FAVORITO. DENTRO LAURA PAUSINI, FUORI SOPHIA LOREN. CAREY MULLIGAN GUIDA LA CINQUINA DELLE ATTRICI PROTAGONISTE
Ci siamo finalmente, dopo un periodo di votazioni esteso causa Covid, sono state annunciate le nomination per la 93esima edizione degli Academy Awards. In un anno caratterizzato da sale chiuse e uscite online, che fossero piattaforme streaming o link privati, durante il quale è anche mancato il confronto con altri aventi diritto al voto, era particolarmente curioso scoprire chi avrebbe ricevuto la tanto agognata nomination.
8 pellicole in totale concorreranno per miglior film. Mank, film sulla lavorazione di Quarto Potere, totalizza 10 nomination. Seguono a ruota sei film con 6 ciascuno, tra i quali Sound of metal e The trial of the Chicago 7.
Nella cinquina dei registi nominati Thomas Vinterberg al timone di Another Round, è l'unico che non compare anche nella lista per miglior film, tuttavia compare tra i film stranieri. Questi differiscono in gran parte dai film in lingua straniera che erano stati nominati ai Golden Globes. Manca La vita davanti a sé, compaiono invece Better Days (Hong Kong), Collective (Romania), The man who sold his skin (Tunisia) e Quo vadis, Aida? (Bosnia Herzegovina). Per la Romania e la Tunisia si tratta della prima nomination.
Chloé Zhao, regista di Nomadland, è la prima donna a ricevere 4 nomination in un solo anno. Emerald Fennell ne ha tre, come produttrice, regista e sceneggiatrice di Promising young woman. Tra gli attori, 11 sono alla loro prima nomination tra i quali Riz Ahmed, protagonista di Sound of metal, Maria Bakalova, l'asso nella manica del sequel di Borat, Andra Day che interpreta Billie Holiday e Chadwick Boseman. Super favorito, Boseman, è il settimo attore nella Storia a ricevere una nomination postuma per la sua straordinaria interpretazione in Ma Rainey's Black Bottom. Sacha Baron Cohen ottiene la nomination sia come non protagonista di The trial of the Chicago 7 che per la sceneggiatura di Borat Subsequent Moviefilm.
Sul fronte italiano Pinocchio ottiene due nomination, per i costumi e per il trucco. Laura Pausini ottiene la nomination insieme a Diane Warren per la canzone Io sì (Seen) per La vita davanti a sé; dovrà vedersela  con Fight For You di H.E.R. (fresca vincitrice ai Grammy) e Husavik, tratta dallo spassoso Eurovision Song Contest: The Story of Fire Saga.
Tutte meritate le nomination come miglior film d'animazione, che vede il favorito Soul giocarsela con Wolfwalkers, basato sul folklore irlandese e Over the moon tratto da una tradizione cinese.
Confermato che la cerimonia si svolgerà a staffetta tra il Dolby theatre, usuale casa degli Oscar, e la Union Station a downtown che, con i suoi lunghi e spaziosi corridoi e alti soffitti, potrà permettere il rispetto di tutte le norme anti-covid.
Tutte le nominations
Miglior film
"The Father"
"Judas and the Black Messiah"
"Mank"
"Minari"
"Nomadland"
"Promising Young Woman"
"Sound of Metal"
"The Trial of the Chicago 7"
Miglior Regia
"Another Round" Thomas Vinterberg
"Mank" David Fincher
"Minari" Lee Isaac Chung
"Nomadland" Chloé Zhao
"Promising Young Woman" Emerald Fennell
Migliore attore protagonista
Riz Ahmed in "Sound of Metal"
Chadwick Boseman in "Ma Rainey's Black Bottom"
Anthony Hopkins in "The Father"
Gary Oldman in "Mank"
Steven Yeun in "Minari"
Migliore attore non protagonista
Sacha Baron Cohen in "The Trial of the Chicago 7"
Daniel Kaluuya in "Judas and the Black Messiah"
Leslie Odom, Jr. in "One Night in Miami…"
Paul Raci in "Sound of Metal"
Lakeith Stanfield in "Judas and the Black Messiah"
Migliore attrice protagonista
Viola Davis in "Ma Rainey's Black Bottom"
Andra Day in "The United States vs. Billie Holiday"
Vanessa Kirby in "Pieces of a Woman"
Frances McDormand in "Nomadland"
Carey Mulligan in "Promising Young Woman"
Migliore attrice non protagonista
Maria Bakalova in "Borat Subsequent Moviefilm: Delivery of Prodigious Bribe to American Regime for Make Benefit Once Glorious Nation of Kazakhstan"
Glenn Close in "Hillbilly Elegy"
Olivia Colman in "The Father"
Amanda Seyfried in "Mank"
Yuh-Jung Youn in "Minari"
Miglior film d'animazione
"Onward"
"Over the Moon"
"A Shaun the Sheep Movie: Farmageddon"
"Soul"
"Wolfwalkers"
Miglior film straniero
"Another Round" Denmark
"Better Days" Hong Kong
"Collective" Romania
"The Man Who Sold His Skin" Tunisia
"Quo Vadis, Aida?" Bosnia and Herzegovina
Miglior sceneggiatura non originale
"Borat Subsequent Moviefilm"
"The Father"
"Nomadland"
"One Night in Miami…"
"The White Tiger"
Miglior sceneggiatura originale
"Judas and the Black Messiah"
"Minari"
"Promising Young Woman"
"Sound of Metal"
"The Trial of the Chicago 7"
Miglior fotografia
 "Judas and the Black Messiah"
"Mank"
"News of the World"
"Nomadland"
"The Trial of the Chicago 7"
Migliori costumi
"Emma"
"Ma Rainey's Black Bottom"
"Mank"
"Mulan"
"Pinocchio"
Miglior documentario
"Collective"
"Crip Camp"
"The Mole Agent"
"My Octopus Teacher"
"Time"
Miglior documentario corto
 "Colette"
"A Concerto Is a Conversation"
"Do Not Split"
"Hunger Ward"
"A Love Song for Latasha"
Miglior montaggio
"The Father"
"Nomadland"
"Promising Young Woman"
"Sound of Metal"
"The Trial of the Chicago 7"
Miglior trucco
"Emma"
"Hillbilly Elegy"
"Ma Rainey's Black Bottom"
"Mank"
"Pinocchio"
Miglior colonna sonora originale
"Da 5 Bloods"
"Mank"
"Minari"
"News of the World"
"Soul"
Miglior canzone originale
"Fight For You" ("Judas and the Black Messiah")
"Hear My Voice" ("The Trial of the Chicago 7")
"Husavik" ("Eurovision Song Contest: The Story of Fire Saga)
"Io Sì (Seen)" ("La Vita Davanti a Se")
"Speak Now" ("One Night in Miami…")
Migliore scenografia
"The Father"
"Ma Rainey's Black Bottom"
"Mank"
"News of the World"
"Tenet"
Miglior sonoro
"Greyhound"
"Mank"
"News of the World"
"Soul"
"Sound of Metal"
Migliori effetti speciali
"Love and Monsters"
"The Midnight Sky"
"Mulan"
"The One and Only Ivan"
"Tenet"
Miglior cortometraggio animato
"Burrow"
"Genius Loci"
"If Anything Happens I Love You"
"Opera"
"Yes-People"
Miglior cortometraggio
"Feeling Through"
"The Letter Room"
"The Present"
"Two Distant Strangers"
"White Eye"
#OscarNoms, #Oscars