HUNTER SCHAFER SARA' TIGRIS SNOW NEL PREQUEL THE HUNGER GAMES: THE BALLAD OF SONGBIRDS AND SNAKES DELLA LIONSGATE.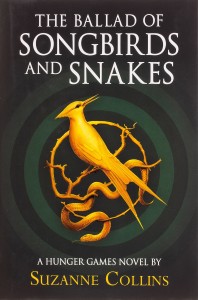 La star di Euphoria Hunter Schafer si è recentemente unita al cast di The Hunger Games: The Ballad of Songbirds and Snakes e apparirà al fianco di Tom Blyth e Rachel Zegler nel tentativo della Lionsgate di riconquistare la vecchia magia del mondo di Panem.
La giovane attrice interpreterà Tigris Snow, cugina e confidente di Coriolanus Snow (Tom Blyth), che – come sanno i fan dei libri e coloro che hanno visto i precedenti film di Hunger Games – un giorno diventerà il sovrano autocratico del mondo distopico, un leader che non conosce l'empatia e la tolleranza, ma che inizialmente si nasconde dietro a comportamento quasi soave.
The Ballad of Songbirds and Snakes debutterà nelle sale di tutto il mondo il 17 Novembre 2023. La storia segue la famiglia Snow, caduta in disgrazia in una capitale del dopoguerra. Con l'avvicinarsi della decima edizione degli Hunger Games, Snow viene assegnato alla mentore Lucy Grey Baird (Rachel Zegler), una ragazza tributo del povero Distretto 12.
Il prequel sarà diretto da Francis Lawrence, che ha anche diretto La ragazza di fuoco, Il canto della rivolta – Parte 1 e Il canto della rivolta – Parte 2. Nina Jacobson e il suo partner di produzione Brad Simpson, che ha supervisionato gli altri film della serie, torneranno come produttori, insieme allo stesso regista.
L'ultima bozza della sceneggiatura è di Michael Lesslie (Assassin's Creed), che ha messo a punto le sceneggiature precedenti della creatrice della saga letteraria di Hunger Games, Suzanne Collins, e dello sceneggiatore di Little Miss Sunshine, Michael Arndt.
Oltre al suo lavoro in Euphoria, Hunter Schafer ha co-scritto ed è stata co-produttrice esecutiva di un episodio speciale per la serie. L'attrice è attualmente impegnata nella produzione di Cuckoo, un film horror in uscita dal regista di Tilman Singer.