SPETTA A NOTRE-DAME BRÛLE DI JEAN-JACQUES ANNAUD APRIRE IL 26° AMERICAN FRENCH FILM FESTIVAL.
Nuovo nome, ma stesso ricco programma, il festival una volta noto come Colcoa e oggi semplicemente The American French Film Festival, prenderà il via il 10 ottobre con l'attesa anteprima di Notre-Dame Brûle (Notre Dame on fire) di Jean Jacques Annaud. "Ogni anno l'American French Film Festival presenta il meglio del cinema e della televisione francese e quest'anno non fa eccezione",  ha affermato Andrea Berloff, sceneggiatore e membro del consiglio Franco-American Cultural Fund. "Personalmente sono entusiasta della scelta del film di Jean-Jacques Annaud per la serata di apertura, perché penso incarni perfettamente lo spirito del Franco-American Cultural Fund".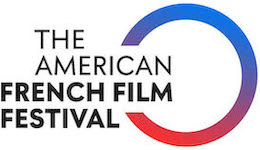 Come da tradizione le proiezioni si svolgeranno al teatro del DGA (Directors Guild of America) e includeranno 75 tra film e serie, dei quali 71 in concorso per gli American French Film Festival Awards. Così il curatore e produttore esecutivo del festival Francois Truffart: "Questa selezione di film e serie francesi in concorso sottolinea, nonostante i due anni di pandemia, il sorprendente dinamismo della produzione francese. Questa 26esima edizione del Festival si distingue per la sua diversità di generi, i nuovi talenti e in particolare per la creatività proveniente da giovani cineaste donne". In programma anche Divertimento di Marie-Castille Mention-Schaar, Corsage di Marie Kreutzer, Lie with me – Arrête avec tes mensonges di Olivier Peyon, Blazing Neon – Du Crépitement sous les néons di Fabrice Garçon  e Kevin Ossona, Rise – En corps di Cédric Klapisch, La Nuit du 12 di Dominik Moll, Final Cut – Coupez! di Michel Hazanavicius con Romain Duris e Bérénice Bejo.