COLIN FIRTH, TARON EDGERTON E I TAKE THAT PRESENTANO IL FILM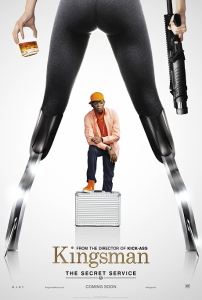 L'uomo si distingue per i suoi modi. Ciò che differenzia una persona comune da un gentiluomo è invece…il suo ombrello. Beh, non esattamente, ma lo scoprirete andando a vedere il prossimo 25 febbraio al cinema Kingsman – Secret service, il nuovo film diretto da Matthew Vaughn, già regista di Kick Ass e il recente X-Men: giorni di un futuro passato. Non l'ultimo qualunque, anzi quotatissimo in questo momento ad Hollywood.
Kingsman è l'adattamento cinematografico della miniserie di fumetti The Secret Service, realizzata da Mark Millar, insieme al regista Matthew Vaughn, e disegnata da Dave Gibbons. Moltooooo gustoso come film, tanto da avere nel suo cast interpreti del calibro di Colin Firth (Oscar per Il discorso del Re) e Samuel L. Jackson. Ieri a Roma c'è stata la conferenza stampa di presentazione e la nostra Simona Gemelli ha scattato alcune deliziose foto. Colin Firth mentore del giovane protagonista Taron Egerton, insieme ai Take That, chiamati a scrivere e cantare la canzone di lancio del film: Ready for it.