STEVEN SPIELBERG DA RECORD. TOM CRUISE COME PRODUTTORE, MA NON COME ATTORE. ATTENTI A EVERYTHING EVERYWHERE ALL AT ONCE, IL PICCOLO FILM CHE HA INCANTATO IL MONDO.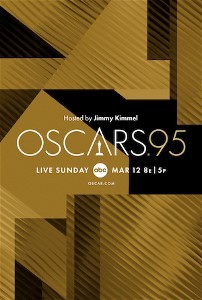 Sarà Spielberg, sarà Everything Everywhere All at Once il film indipendente che ha sbancato il botteghino o sarà Top Gun Maverick il film che è stato capace di riportare in sala il pubblico di tutto il mondo?
Il film di Daniel Kwan and Daniel Scheinert colleziona 11 nomination in totale. Quella per i due autori, conosciuti semplicemente come i "Daniels", rappresenta la quinta volta che due registi vengono nominati per lo stesso film (come i fratelli Coen in tempi recenti). Everything Everywhere All at Once dovrà vedersela con Gli spiriti dell'isola (The Banshees of Inisherin) a quota 9 e The Fabelmans a 7. Steven Spielberg arriva così alla sua nona nomination come regista (eguagliando Martin Scorsese) e dodicesima come produttore; mentre il compositore John Williams arriva alla sua 48esima in carriera per colonna sonora e 53esima in totale se si contano anche quelle per la miglior canzone. Avatar – La via dell'acqua 4 in totale, Babylon quasi all'asciutto con 3.
Nelle categorie degli attori in 16 sono alla loro prima nomination. Per Judd Hirsch si tratta della sua seconda a quarantadue anni di distanza dalla prima in Gente comune, mentre Cate Blanchett e l'unica nel gruppo ad aver vinto in precedenza. L'intero cast principale di Gli spiriti dell'isola (Colin Farrell, Brendan Gleeson, Barry Keoghan, Kerry Condon) ottiene una nomination, così come per Everything Everywhere All at Once (Ke Huy Quan, Michelle Yeoh, Jamie Lee Curtis, Stephanie Hsu). Sempre più sul filo del rasoio la sfida tra Austin Butler (Elvis) e Brendan Fraser (The Whale).
La "campagna elettorale" di Andrea Riseborough ha dato i suoi frutti. L'attrice, senza alcuna major alle spalle, ha pagato di tasca propria tutte le proiezioni per far circolare la voce sul suo film To Leslie, dimostrando che anche da soli si può gareggiare contro i giganti e uscirne fuori addirittura con una nomination. In molti le davano per matta, siamo contenti di constatare quanto abbia avuto ragione lei.
Niente di nuovo sul fronte occidentale nominato sia come miglior film straniero che come miglior film, è l'ottava volta che questo accade, tra i precedenti La vita è bella e Parasite, che ha poi trionfato. Pinocchio di Guillermo del Toro invece deve accontentarsi solo di quella per l'animazione, nel quale comunque è favorito. Diane Warren è ancora una volta nominata per la miglior canzone, questa volta concorre con due popstar di fama internazionale quali Rihanna e Lady Gaga.
A rappresentare il tricolore ci pensa il veterano Aldo Signoretti con la nomination per il make up di Elvis, la sua quarta in carriera.
Tutte le nomination
Miglior Film
"All Quiet on the Western Front"
"Avatar: The Way of Water"
"The Banshees of Inisherin"
"Elvis"
"Everything Everywhere All at Once"
"The Fabelmans"
"Tár"
"Top Gun: Maverick"
"Triangle of Sadness"
"Women Talking"
Miglior Regia
Martin McDonagh ("The Banshees of Inisherin")
Daniel Kwan, Daniel Scheinert ("Everything Everywhere All at Once")
Steven Spielberg ("The Fabelmans")
Todd Field ("Tár")
Ruben Östlund ("Triangle of Sadness")
Miglior Attore
Austin Butler ("Elvis")
Colin Farrell ("The Banshees of Inisherin")
Brendan Fraser ("The Whale")
Paul Mescal ("Aftersun")
Bill Nighy ("Living")
Miglior Attrice
Cate Blanchett ("Tár")
Ana de Armas ("Blonde")
Andrea Riseborough ("To Leslie")
Michelle Williams ("The Fabelmans")
Michelle Yeoh ("Everything Everywhere All at Once")
Migliore attore non protagonista
Brendan Gleeson ("The Banshees of Inisherin")
Brian Tyree Henry ("Causeway")
Judd Hirsch ("The Fabelmans")
Barry Keoghan ("The Banshees of Inisherin")
Ke Huy Quan ("Everything Everywhere All at Once")
Migliore attrice non protagonista
Angela Bassett ("Black Panther: Wakanda Forever")
Hong Chau ("The Whale")
Kerry Condon ("The Banshees of Inisherin")
Jamie Lee Curtis ("Everything Everywhere All at Once")
Stephanie Hsu ("Everything Everywhere All at Once")
Miglior sceneggiatura non originale
"All Quiet on the Western Front"
"Glass Onion: A Knives Out Mystery"
"Living"
"Top Gun: Maverick"
"Women Talking"
Miglior sceneggiatura originale
"The Banshees of Inisherin"
"Everything Everywhere All at Once"
"The Fabelmans"
"Tár"
"Triangle of Sadness"
Miglior fotografia
"All Quiet on the Western Front"
"Bardo, False Chronicle of a Handful of Truths"
"Elvis"
"Empire of Light"
"Tár"
Miglior documentario
"All That Breathes"
"All the Beauty and the Bloodshed"
"Fire of Love"
"A House Made of Splinters"
"Navalny"
Miglior documentario corto
"The Elephant Whisperers"
"Haulout"
"How Do You Measure a Year?"
"The Martha Mitchell Effect"
"Stranger at the Gate"
Miglior montaggio
"The Banshees of Inisherin"
"Elvis"
"Everything Everywhere All at Once"
"Tár"
"Top Gun: Maverick"
Miglior film straniero
"All Quiet on the Western Front" (Germany)
"Argentina, 1985" (Argentina)
"Close" (Belgium)
"EO" (Poland)
"The Quiet Girl" (Ireland)
Miglior Canzone
"Applause" (Tell It Like a Woman)
"Hold My Hand" (Top Gun: Maverick)
"Lift Me Up (Black Panther: Wakanda Forever)
"Naatu Naatu" (RRR)
"This Is a Life" (Everything Everywhere All at Once)
Migliore scenografia
"All Quiet on the Western Front"
"Avatar: The Way of Water"
"Babylon"
"Elvis"
"The Fabelmans"
Migliori effetti speciali
"All Quiet on the Western Front"
"Avatar: The Way of Water"
"The Batman"
"Black Panther: Wakanda Forever"
"Top Gun: Maverick"
Miglior film d'animazione
"Guillermo del Toro's Pinocchio"
"Marcel the Shell With Shoes On"
"Puss in Boots: The Last Wish"
"The Sea Beast"
"Turning Red"
Miglior cortometraggio d'animazione
"The Boy, the Mole, the Fox and the Horse"
"The Flying Sailor"
"Ice Merchants"
"My Year of Dicks"
"An Ostrich Told Me the World Is Fake and I Think I Believe It"
Migliori costumi
"Babylon"
"Black Panther: Wakanda Forever"
"Elvis"
"Everything Everywhere All at Once"
"Mrs. Harris Goes to Paris"
Miglior cortometraggio
"An Irish Goodbye"
"Ivalu"
"Le Pupille"
"Night Ride"
"The Red Suitcase"
Miglior trucco
"All Quiet on the Western Front"
"The Batman"
"Black Panther: Wakanda Forever"
"Elvis"
"The Whale"
Miglior colonna sonora
"All Quiet on the Western Front"
"Babylon"
"The Banshees of Inisherin"
"Everything Everywhere All at Once"
"The Fabelmans"
Miglior sonoro
"All Quiet on the Western Front"
"Avatar: The Way of Water"
"The Batman"
"Elvis"
"Top Gun: Maverick"