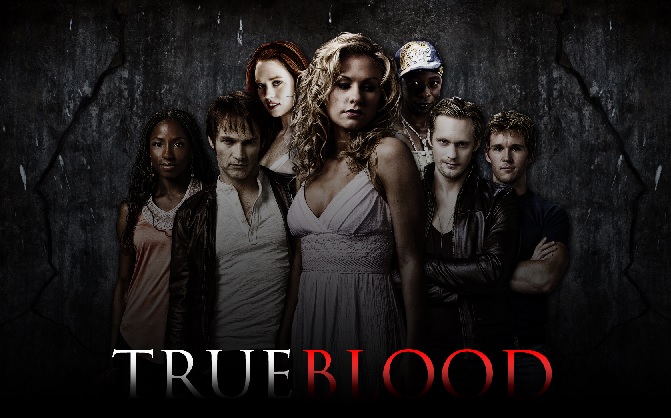 HBO FANS ARE WAITING FOR THE NEW "TRUE BLOOD SEASON" COMING IN FEW MONTHS 
Successful HBO tv series True Blood will return with its seventh and final season next summer. When HBO President Michael Lombardo announced that this would have been the last season of the popular show it was a shock for fans, who are now looking forward to know what will happen to the residents of Bon Temps, both humans and vampires. The end of season 6 left many questions open and a lot of uncertainty. Humans and uninfected vampires are forced into a strategic alliance to protect each other from the Hep V-infected vampires, and the fate of Eric, one of the most loved character in the show, is still a mystery.
After the shocking season sixth finale, when Eric went up in flames while he was reading a book on the top of a Swedish mountain, audience was reassured that he will be back, but how and when exactly is still uncertain. "True blood" showrunner Brian Buckner said that of course he won't be suddenly alive and well. Production on "True Blood" season seventh is already underway, shooting began on January and the final ten episodes will air next June. First episode is directed by Stephen Moyer, as it happened for season sixth.
Latest news are about casting, because, next to the confirmed regulars, some new actors are chosen for parts in the show. Nathan Parson has been cast as the new vampire James, taking over the role from Luke Grimes who abandoned the show at the beginning of the shooting for creative reasons. Nathan Parson is already known to viewers for his role in the ABC show "Bunheads". Despite various speculations circulating after that Grimes asked to be released from his contract, it seems that he was disappointed by the direction his character was going in season seventh. James character was introduced in season sixth when he met Jessica in the prison camp and the two vampires fell in love.