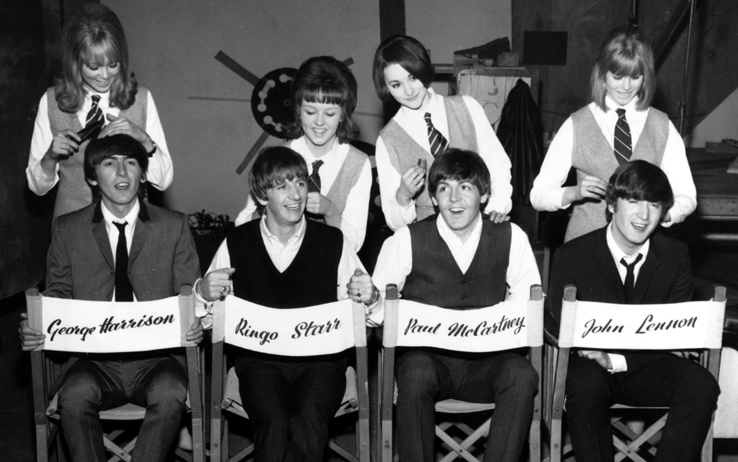 IN OCCASIONE DEI 50 ANNI DI A HARD DAY'S NIGHT, LA PELLICOLA CULTO DEI BEATLES VERRA' PROIETTATA IN ITALIA DAL 9 ALL'11 GIUGNO
A Hard Day's Night, il film musicale inserito dal British Film Istitute tra le 100 pellicole più belle, compie quest' anno 50 anni. Per l'occasione torna sul grande schermo in una versione digitalizzata e completamente restaurata. Dopo l'anteprima mondiale al Chinese Theatre di Los Angeles il film culto dei Beatles arriva questo prossimo giugno nelle sale italiane, precisamente dal 9 all'11.
La pellicola, diretta da Richard Lester con la fotografia di Gilbert Taylor, si annovera non solo come una delle più belle opere musicali ma come una vera e propria icona della musica pop. A Hard Day's Night ripercorre le tappe dell'anglosassone band e ne racconta la fama e il successo, trattando soprattutto il rapporto con i fan.
I Fab Four segnarono nel panorama mondiale della musica una nuova scia, un nuovo modo di esprimersi, di fare spettacolo, una nuova moda che a distanza di anni fa ancora accorciare i pantaloni e crescere capelli e basette. Il film, che prende il titolo dall'omonimo album dei Beatles, fu nominato agli Oscar, ai Grammy e ai Batfa. Distribuito in Italia dalla Nexo Digital l'opera sarà un percorso obbligato per i fan dei ragazzi di Liverpool.
‹‹It's been a hard day's night…But when I get home to you I find the things that you do will make me feel alright›› cantavono I Beatles, a distanza di tempo la musica risuona ancora.