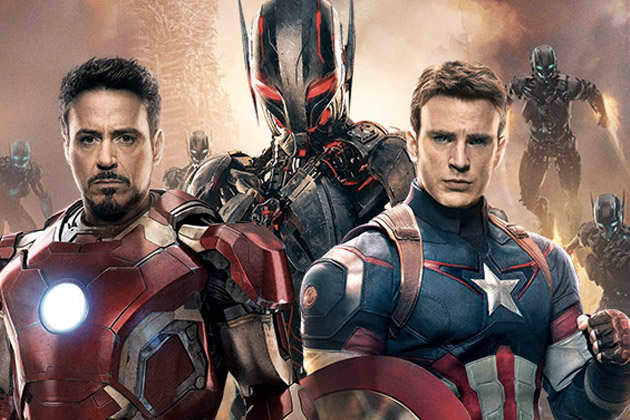 LA MARVEL HA RILASCIATO LA SINOSSI UFFICIALE DEL SECONDO CAPITOLO DEDICATO AGLI AVENGERS
Terminate le riprese, dopo abbondanti mesi ricchi di spoilers e rumors, inclusi quelli dal Comic Con di San Diego, la Marvel ha finalmente rilasciato la trama ufficiale di The Avengers – Age of Ultron, l'attesimo sequel del film del 2012, sempre diretto da Joss Whedon. Il film vedrà di nuovo il team dei Vendicatori composta dai supereroi Iron Man, Captain America, Thor, Hulk, Vedova Nera e Occhio di Falco, ai quali si aggiungeranno due alleati, Scarlet Witch e Quicksilver.
Ecco di seguito la trama:
I Marvel Studios presentano TheAvengers: Age of Ultron, l'epico sequel del più grande film di supereroi di tutti i tempi. Quando Tony Stark cerca di lanciare un programma per mantenere la pace, la situazione si metta male e così gli eroi più potenti del pianeta come Iron Man, Captain America, Thor, Hulk, Vedova Nera e Occhio di Falco dovranno affrontare la prova finale per il destino della Terra. Quando il cattivo Ultron emerge, toccherà agli Avengers fermarlo e impedire che lui porti a termini i suoi terribili piani; presto alleanze non facili e azioni inaspettate spianeranno la strada per un'avventura globale unica ed epica.
The Avengers: Age of Ultron vede nel cast Robert Downey Jr., che torna come Iron Man, insieme a Chris Evans come Captain America, Chris Hemsworth come Thor e Mark Ruffalo come Hulk. Poi Scarlett Johansson come Vedova Nera e Jeremy Renner come Occhio di Falco e con il supporto aggiuntivo di Samuel L. Jackson come Nick Fury e Cobie Smulders nei panni dell'agente Maria Hill. James Spader sarà il cattivo Ultron, Elizabeth Olsen e Aaron-Taylor Johnson si uniranno agli Avengers nei ruoli rispettivi dei gemelli Scarlet Witch e Quicksilver. La voce di Jarvis, Paul Bettany, si evolverà interpretando il ruolo di Vision.
Il film uscirà nei cinema il 1° maggio 2015, e sarà il capitolo conclusivo della Fase 2 della Marvel. Dopo il successo di Captain America: the Winter Soldier e I Guardiani della Galassia, la Marvel si prepara a incassare un altro successo al box office.