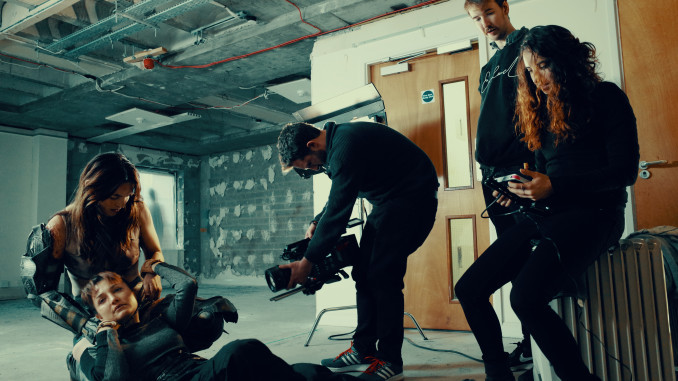 BISH MEDIA AND FIVE FIFTY FIVE PRODUCTIONS PRESENT E.V.A. A SERIES BY ALICE ROSSO
E.V.A., a sci-fi miniseries, touches upon themes such as overpopulation, exploitation, modern slavery and moral justice against law enforcement. Drawing similarities to Dante's Inferno, E.V.A. is adapted by writer/director, Alice Rosso, from of a comic book by artist, Marco Turini.
Partnering with the VFX Production Company, The Mill on the E.V.A., teaser, we are excited to introduce the protagonist of the series; a half cyborg woman with a mission to overthrow the regime of the corrupted Genys' society, played by American rising actress, Haley Bishop, who's working with many film companies. E.V.A. is supported by Film 4 Life.
The teaser will be launched at an event held at The Mill on the 13th of February, 2018 in London. For press or event inquiries, please email to the following address.